Monitoring of the movement intensity of the people on Svobody square - Masarykova street, Brno
Published at 28/05/2023
Last update 02/06/2023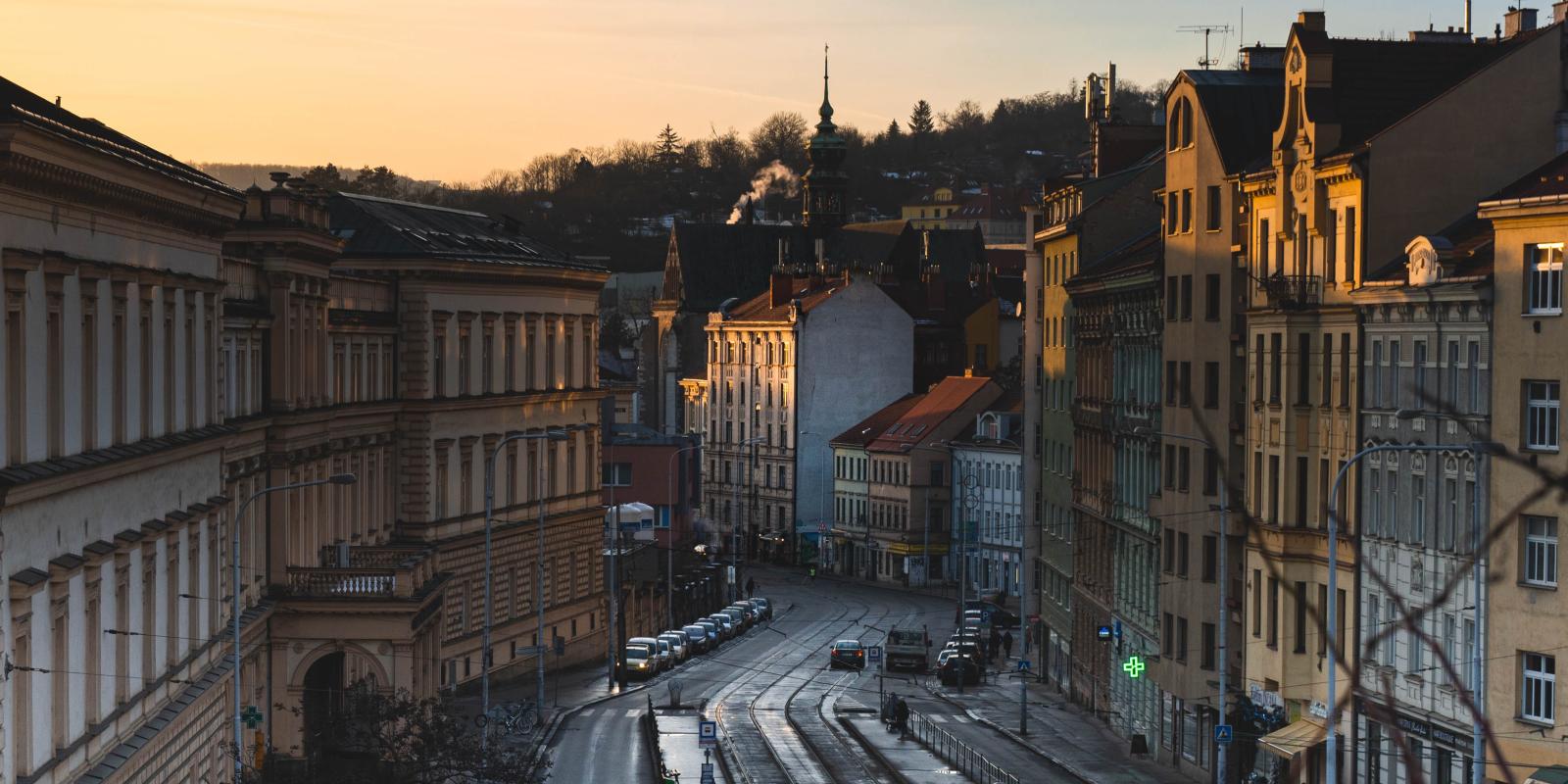 Description of solution
It is a smart solution for counting and statistics on the movement of people in the city centre. The sensor is installed on the main street at the entrance to the central square. This way, the city has relevant information about how life fluctuates, when the city centre is most frequented, or which cultural events are most attended. The advantage is access to real-time data, while this technology is way cheaper than, for example, analysing mobile operator data, which is not applicable in such a densely populated urban area anyway.
The existing solution has been in operation for over a year after pilot testing, and it has helped the city tackle the issue of city centre management. Publishing information about the number of people walking down the street daily is also very attractive to businesses. At peak times, it's up to 70 000 people a day. The sensor also helped in the COVID-19 pandemic by setting the municipal support for businesses because it could tell how much less populated the city centre was. Last but not least, it also gives statistics on the attendance of cultural events in the central square. The technology has recently been popular with architects using background data for their designs.
The solution is very user-friendly. There is also no need to deal with GDPR administration, as the sensor only sends statistics without image recording or other personal data. For example, the sensor can also be moved periodically to obtain much larger territorial scale statistics. Installation and operation are taken care of by the municipal company Technické sítě Brno.
The sensors are intelligent enough to collect and analyse video data without requiring stable and persistent connectivity. We produce data from the video directly in the sensor thanks to the edge computing mechanisms. Edge processing works more economically than cloud processing and is 100% privacy safe. We do not have to send the video records to another server to do the analysis; therefore, we work in real-time and can provide immediate alert functionality. Sensors use AI-aided computer vision to do object and object behaviour analysis. We can detect moving objects and assign them their type, complete trajectory and additional properties such as size, speed, colour, etc.
Go to Solution